Living 5D In A 3D World – Consciousness, Connections, Community.
We are excited to be expanding and we welcome the opportunity to work with others in delivering heart centered workshops and courses in the fields of Spirituality, Metaphysics and Healing. Outlined below are the services that we offer to you to assist you in delivering your expertise online to an expanding audience who are already committed to their own personal growth – an audience that will be eager for assistance from a dedicated, professional and empathetic person like you!
About Us
Before getting into the details, let us share a little about us and what motivates us! Living 5D In A 3D World was started as a Facebook Group in 2020 as a means to share and assist others on their journey of awakening to the Spiritual and Metaphysical reality of life. We have since grown massively and now have over 200,000 Facebook Members worldwide who are active and vital contributors to discussions and posts! We regularly receive many messages and queries in relation to workshops and courses for personal growth, spiritual teachings and metaphysics. Thus, Living5d3d.com was created to further assist people to learn and grow as well as providing access to genuine Spiritual Mentors, Healers and Teachers.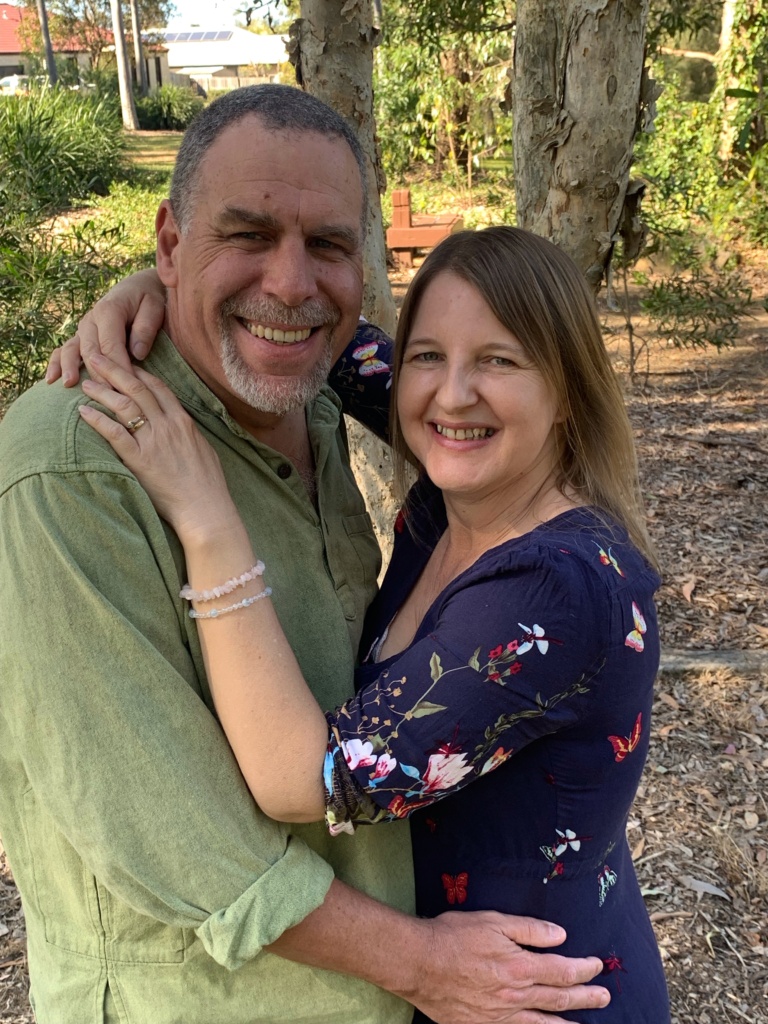 Founded by Kerri and David Campbell, Living 5D In A 3D World is a labor of love. Passionate about encouraging the raising of consciousness, connecting with like-minded people and sharing wisdom from both experience and intuition, Kerri and David are very grateful for the opportunity to expand the opportunities for others to learn and grow.
We are uniquely situated to help you grow your heart centered teaching business or passion. David, following the Shamanic Path, has had over 20 years of business experience working within the field of Spirituality as a Spiritual Mentor and Healer delivering one-on-one consultations, group work and large presentations. He is also extensively skilled in website development and maintenance and has managed large and small sites. Kerri, a qualified teacher, has studied extensively in a number of fields of metaphysics, spirituality and psychic development. She is also a skilled social off and online networker, creating and maintaining a huge network of connected people, businesses and services. We are passionate about helping you reach out and teach others in their journey of spiritual and personal growth.
Our Ethos
At the core of our operation are the three cornerstones of: Consciousness, Connections and Community.
Consciousness is at the very soul of what we do – the expansion of consciousness is vital for an individuals personal growth and their personal relationship with Universal Energy.
Connections is the heart of our enterprise – to fully connect openly and with the willingness to be open minded with not only each other but in our connections with Spirit, Creator or Source. Our greatest growth often only happens when we are at our most vulnerable emotional state, thus, our aim is to create safe spaces for people to connect away from the 3D World Consciousness.
Community is the body of our services – like-minded people coming together to share, learn and grow together towards achieving a 5D Consciousness in this 3D World.
If you believe you are a person who can comfortably work within this ethos, we want to hear from you! You can read more about our terms and conditions for our Instructors here.
How It Works
The Living 5D In A 3D World website has been created as a platform for the delivery of professional and authentic workshops and courses using an optional mix of video, quizzes and written content, as well as vital mentoring via chat, video and blog . We have a fully functional student registration and payment system designed to make it easy to use for both student and instructor. The system includes Instructor and Student Panels for convenient access to course content, course creation, payments and orders.
The system is also designed to be as flexible as possible – as an Instructor you have control over how you deliver your workshops or courses – description editing, course creation, pricing and more!
What Does This Cost?
Nothing Up Front! Of course, we have made a considerable investment into this system and we are keen to keep growing to deliver services to move together towards achieving a 5D Consciousness in this 3D World. To that end, we have setup a system that is generous and fair. As an official Living 5D In A 3D World Instructor, you earn 85% (minus PayPal transaction and currency exchange fees and PayPal disbursement fees of 3.6% + 30c) of any earnings made through workshops and courses! Our fee is a low 15%.
In addition to this, we will regularly spotlight and advertise your courses and workshops to our 200,000+ Facebook members who already have an interest in what you have to teach.
There Is A Catch!
Of course, there is always a catch! Luckily, this one is OK! We are a trusted and heart based organisation and to that end we do have strict guidelines and conditions around professionalism, empathy and authenticity. We have a stringent application process which includes providing information about you as an Instructor and the proposed courses or workshops so we can ensure we are getting the right people and teachings for the positions. All our Instructors must be willing to provide quality and ongoing mentoring and feedback to their students whilst enrolled. Our Privacy Policy can be found here .
We would encourage you to apply today as we will be limiting the types of courses, workshops and teachings so as not to oversupply in the same subject matter. We do not want an oversupply of Workshops and Courses all trying to outdo each other – our ethos is all about Community and Connections, not Competition.